What Toyota Is the Most Fuel Efficient?
What Toyota Is the Most Fuel Efficient?
The most fuel-efficient Toyota model is the 2022 Toyota Prius, which offers up to 53 highway, 58 city and 56 combined mpg.1 Next in fuel economy is the 2022 Toyota Prius Prime, which can return up to 53 highway, 55 city and 54 combined mpg.1 Are you wondering what Toyota SUV is the most fuel-efficient? That would be the 2022 Toyota RAV4 Hybrid, as the RAV4 Hybrid mpg ratings reach up to 38 highway, 41 city and 40 combined mpg.1 Chat with the experts at our Toyota dealership near St. Charles to learn more about Toyota mpg ratings and determine which vehicle is best for your lifestyle!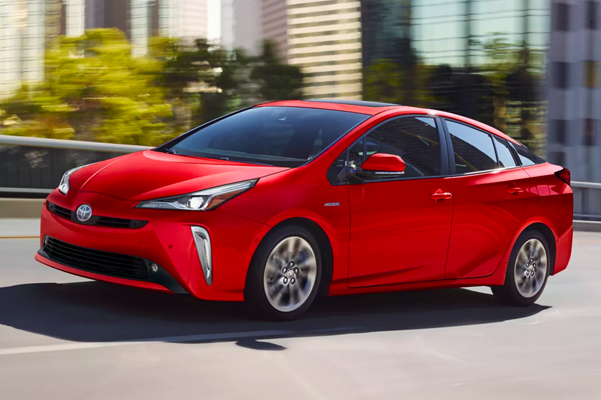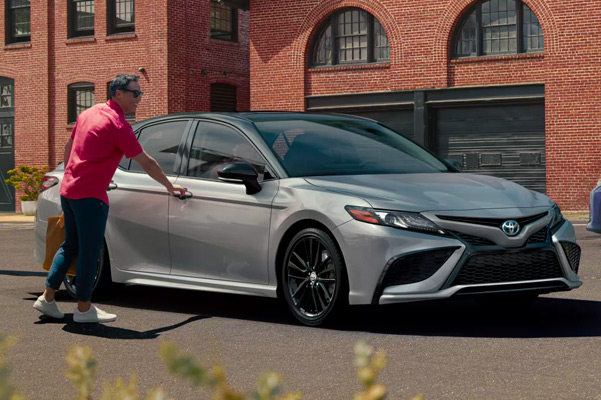 What Are the Most Fuel-Efficient Toyota Vehicles?
You can save big on fuel by making the switch to an eco-friendly new Toyota in Hazelwood. Our new vehicle inventory has many fuel-efficient options, so every Missouri Toyota fan can visit us and find the right vehicle for their needs. Take advantage of the incredible 2022 Prius mpg ratings to make your commute more efficient than ever before. Or, finance a new Toyota Corolla Hybrid near St. Charles to upgrade every daily drive and weekend adventure alike. Would a fuel-efficient Toyota SUV be a better fit for your family? Compare the Toyota RAV4 Hybrid vs. Venza mpg ratings today, or start a new Highlander Hybrid lease and help keep your whole crew comfortable on the road ahead.
| Model | City MPG1 | Highway MPG1 | Combined MPG1 |
| --- | --- | --- | --- |
| 2022 Toyota Prius | 58 | 53 | 56 |
| 2022 Toyota Prius Prime | 55 | 53 | 54 |
| 2022 Toyota Corolla Hybrid | 53 | 52 | 52 |
| 2022 Toyota Camry Hybrid | 51 | 53 | 52 |
| 2022 Toyota Avalon Hybrid | 43 | 44 | 44 |
| 2022 Toyota RAV4 Hybrid | 41 | 38 | 40 |
| 2022 Toyota Venza | 40 | 37 | 39 |
| 2022 Toyota Sienna | 36 | 36 | 36 |
| 2022 Toyota Highlander Hybrid | 36 | 35 | 36 |
| 2022 Toyota Corolla | 31 | 40 | 34 |
| 2022 Toyota Camry | 28 | 39 | 32 |
| 2022 Toyota RAV4 | 27 | 35 | 30 |